Mechanical & Electronic Components
We offer our customers the highest quality, cost effective mechanical and electronic components while earning their business every day. We also provide our principals with effective long term ethical professional sales coverage and market data. Covering the Midwest for 32 years, MSA Components provides parts to OEMs improving quality and delivery while reducing costs and increasing value.
Please use the form below to find out more information about our company, products, or services.

The industry leader in the development, design and manufacturing of thermoforming tooling and plug materials. The HYTAC products provide a wide array of plug materials to form any polymer used in the thermoforming industry. Whether is it retail, food, medical, or heavy gauge formers, HYTAC materials will provide excellent material distribution, improve material flow and more consistent thermoformed parts. CMT Materials is committed to developing the cutting-edge materials to assist the Thermoformer in manufacturing the highest quality parts in the industry.
Thermoforming Plug Assist Materials:
HYTAC products: HYTAC-B, HYTAC-B1X, HYTAC-W, HYTAC-WF, HYTAC-WFT, HYTAC-C1R, HYTAC-FLX, HYTAC-FLXT & HYTAC-LP
Tooling board: Rampf MB-0600, MB-0670, MB-0720, MB-0691, MB-0801 & WB-1223, REN-Shape 440, 450, 460, 5169, 5008, 470, 472 and HYTAC-CTB-44
Porous tooling board: Metapor BF-100, HD-100 & HD-210

Empire is an industry leader in the industrial screen-printing world showing the way to enable a transformation of this industry to a Green partner in our community and the world developing the first UV LED ink system and actively reducing their impact on nature every day. As a leading manufacturer of overlays, domes, decals, digitally and screen printed, Empire for years has been designing and producing some of its own equipment to allow its people to have the best and most efficient equipment money can buy. Better equipment allows us to produce the highest quality and most cost-effective quality made in the industry.
Product identification:
Custom screen printing
Overlays custom
Graphic overlays
Custom decals
Adhesive laminations
Polyurethane domes
4-color process screen printing
4-color roll labels
Flexographic printing

20 years ago, Chemagineering developed EPF (Extrusion Performance Fluid) to eliminate the costly down-time, extrusion equipment typically has when water cooling lines and the system components leak from corrosion or clog with sludge build-up. If you experience these concerns EPF can make your life so much easier and less costly, why take the chance missing an order because the extrusion equipment is down. The process starts with a cleaning of your water cooling system with our CH-7:54 Industrial Cleaner. Once your system has been cleaned, flush and add the EPF to move towards production free water corrosion downtime. Call today for an appointment, water test of your system and quote to make your extrusion equipment perform at their best.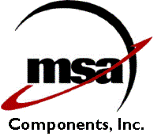 Looking to diversify your supply chain away from China for these services?
WELDING • CNC WIRE CUTTING • ELECTRO PLATING • PIPE BENDING • STAMPING (PRESSING MAXIMUM 300 TON) • POWDER COATING • PAINTING • DECORATING • ASSEMBLY
Benefits of Working in India
Their legal system, it is western-oriented and quite familiar with the importance of intellectual property.

 

They have excellent professional directors, managers, engineers, and an Indian workforce that demonstrates their diligence to produce excellent high-quality products.

 

Indian workers are eager, hardworking and demonstrate a Q.C. oriented attitude.

 
How We Can Help You 
MSA Components, will oversee the sourcing of your mechanical components from beginning to end, helping advise the design and the production process and coordinating the shipping directly to your door.  We simplify the process from start to finish, giving you more time to focus on other important aspects of your business.
Why We Matter
Relationships:

 

We have developed trusted and reliable relationships with our metal fabrication and other component manufacturers in India.
Quality:

 

We are pleased to report that our quality, over a 20-year period-of-time, is excellent.

 

With ten's-of-thousands of parts delivered, we are proud to report that the number of rejects has been held to less than 1%.

 

Cost Savings:

 

We can be competitive at annual volumes of 2,500 pieces and more.

 

Typical savings range between 25% to 40%.

 
We Service Regions Strategically for Your Business
Our focus is to understand the local markets and target customers looking for manufacturing solutions. Let us know how we can help you solve your manufacturing and sales challenges.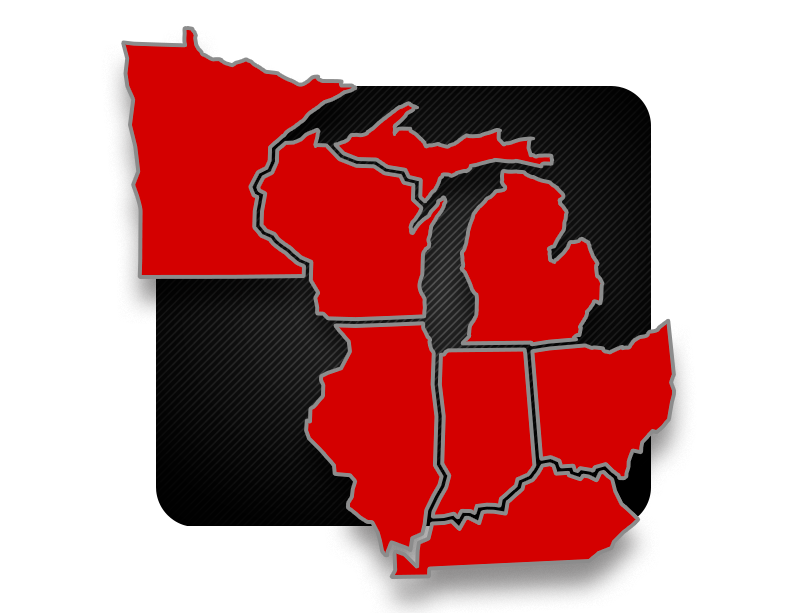 MSA Components, Inc., N7908 Dahlk Rd., New Glarus, WI 53574
Learn How We Can Help Increase Your Business Today!